Vacation Rental Insurance
Short-term and vacation rental properties have unique attributes. The right policy offers the proper coverage you need to protect your investment.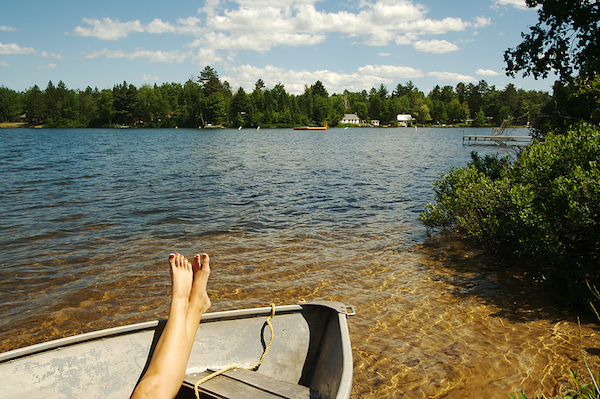 Vacation rentals are generally defined as property that you rent to others short-term (daily, weekly, or up to 30 days). Whether or not your vacation rental is advertised on a vacation rental website, titled in the name of a business, trust, or estate, or vacant for extended periods of time, it can be difficult to find the right coverage.
Since vacation rentals are not primary residences, homeowner's insurance does not provide the proper coverage. Renter's insurance doesn't work either because vacation rentals are short-term. Only a vacation rental insurance policy can provide the proper coverage you need to protect your investment.
Do you need insurance for your vacation rental property?
We specialize in offering insurance coverage for VRBO, Airbnb, HomeAway, and other vacation rental properties. Click here for a free quote today!
Why do I need vacation rental insurance?
In theory, vacation rental properties are business properties, but they don't require the same levels of commercial coverage as something like a hotel. Therefore, it is important that owners work with an agent to create a comprehensive level of coverage fitting for a unique situation.
Vacation rental insurance must be a policy that protects the property from damage just the same as it protects the owner from liabilities as a business owner, and it must be designed to cover the property whether it is inhabited by the owner, a guest, or not at all.
What is covered with vacation rental insurance?
A robust vacation rental insurance policy should include the following:
General property damage due to natural occurrences like storms
Fire damage
Theft or damage caused by rental guests
Liability coverage if someone gets injured on the property
Acts of vandalism caused by guests or non-guests
Loss of income coverage if the property is damaged
Problems related to household pests, such as bed bugs
What is the meaning of short-term rental insurance?
In the world of property insurance, the phrase short-term rental is most often used to describe properties that are only rented out for periods of time under 30 days. Anything more, and you may need a different type of policy for adequate protection.
What if you sometimes stay in the vacation rental yourself?
If you have vacation rental insurance on a property that you normally rent to others, you can still stay at your property as needed. There are no stipulations about this in a general policy. You can even find coverage if you use part of the property for yourself and rent out the rest of the property to others.
Contact Us About Vacation Rental Insurance in Milwaukie, OR
At Jeff Solem Insurance, we specialize in offering insurance coverage for every need, including coverage for VRBO, Airbnb, HomeAway, and other vacation rental properties.
Get a quote for vacation rental insurance today, with no obligation!
---
Need an insurance quote? Get in touch!
Access quotes from Oregon's most trusted insurance carriers. It's comparison shopping at the click of a mouse.