Our Team
Meet your local insurance experts.
Outstanding service starts with an outstanding team. Meet the professionals behind Jeff Solem Insurance.
---
Jeff Solem – Owner and Principal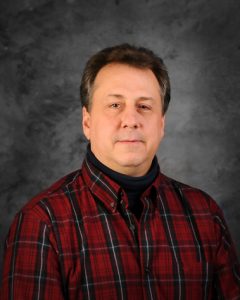 Hello, my name is Jeff Solem. I was born and raised in Milwaukie, Oregon. I have been married for over twenty-seven years and have four children; three are adults and one is finishing up his junior year of high school.
I graduated from Milwaukie High School in 1984 and enlisted in the US Military shortly after, serving in the Army from 1985 through 1990. Germany was my first post and I was there for my first three years working as a heavy equipment transporter. For my last year and a half in the service, I was in Kansas serving as an Ammo Chief. Since being in the military, I have devoted time to helping veterans get the services they deserve.
When not working insurance, I volunteer with my home church. We are currently working on a project with a local homeless shelter to make and deliver meals. Additionally, I have been an Assistant Scoutmaster and merit badge counselor for the past several years for my youngest son's Boy Scout troop. I help out with their summer camps every year. As for hobbies, I enjoy fishing and classic cars. My 1969 Chevy truck, which we call "Old Green," is my current project.
I created Jeff Solem Insurance Agency over twenty years ago after being in the insurance business for half a decade under a corporate company. Being an independent agent allows me to better understand and customize insurance policies to fit my clients' needs. I value my clients and make it a point to find the best fit for each individual. My priority is to take care of my clients after events like an accident, so they have fewer things to worry about.
---
Joy Waldo – Customer Service Representative
Hi, I'm Joy Waldo. Born and raised in Oregon & Washington. I am married to Gary Waldo, (36 years today)!!! We've raised 3 (with God's help) now-adult (fun & adventurous & independent) children. They are all married to equally cool people, we are grateful & thankful. We have 2 grandsons! We like camping, fishing, hiking & any kind of travel, some of the time with these 6 adults, and 2 grandsons and 3 dogs! We enjoy Odell Lake (my maiden name) and Waldo Lake (just around the bend) we get a kick out of that!!! Probably distant pioneer type relatives. Our favorite lake is Olallie.
I started college at George Fox, I was a psychology/art major, so headed up to Seattle Pacific, then L'Abri, then O.S.U. sprinkled with some Portland State (Lettering) and Oregon School of Arts & Crafts. Then I met Gary and we became outdoor wilderness guides. Seriously, Idaho, Selway-Bitterroot range. Sounds awesome, doesn't it? Then our first child was born. I was our church office manager part-time while we raised the 3 children, as well as insurance customer service part-time. I've also worked in the local public schools as a substitute I.A. and in the school offices. An interesting job was the office at Springwater Environmental Sciences (O.C. School District) for a few years… I'll never forget the baby chicks in the office, learning e-SIS, and the kids I still see around town.!!!
Over the years I recognize customers' names from these diverse jobs in the area & neighborhood. Gary & I have known Jeff Solem since high school days… I've got stories 🙂 Jeff Solem's office is in our neighborhood, so he became our agent, my mom's agent, adult children's agent, and an in-laws agent. We chose him because he's local, we appreciate his "down to earth" style, and he saved us money. Jeff is always helping people, from the mundane to the life-altering stuff of life, we trust Jeff. When our son was in an accident, Jeff helped him navigate the claims process. When our daughter was in an accident, Jeff helped her. My sister, myself, my mom. We've all had incidents and accidents. Jeff has helped us all. In working for Jeff, I am here for you, to continue the "down to earth" help, as I continue to learn the "nuances" (that's a Jeff word, good word) of insurance. Oh, and I love coffee.
---
Need an insurance quote? Get in touch!
Access quotes from Oregon's most trusted insurance carriers. It's comparison shopping at the click of a mouse.