Vacant Home Insurance
Even an owned home with no one in it needs insurance protection. Let us help you get your property covered.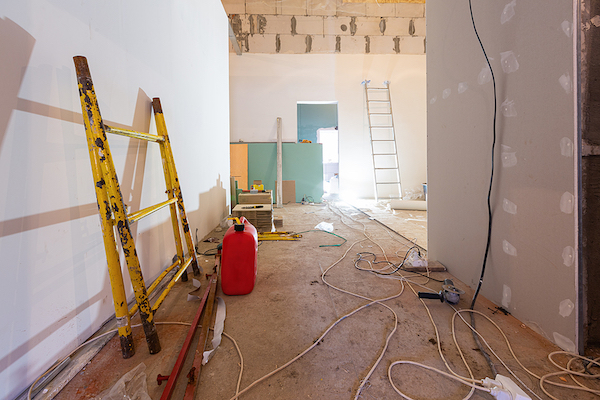 Maybe you have a home that is undergoing renovations, listed for sale, or waiting for the perfect tenant to come along. Owning a vacant or unoccupied property can mean you have a structure that is prone to certain kinds of risks, so having the right vacant property insurance is ever-important.
Vacant properties are more prone to:
Break-ins and theft
Vandalism or malicious mischief
Property damage due to lack of monitoring (e.g. damage caused by a burst water pipe)
Vacant home insurance tends to be complex in nature and therefore, very few agents write this type of policy. At Jeff Solem Insurance, we specialize in these policies and have the experience and knowledge to write them accurately, ensuring you have proper coverage.
Click here to get your free vacant home insurance quote today!
Vacant Home Policy Components You Need
In general, a vacant property needs a lot of the same coverages as a traditional home, but there are a few extras to think about.
A well-built unoccupied property insurance package will give you coverage for things such as:
Theft of personal belongings (if added to policy) or household components
Fire damage
Storm damage
Vandalism damages
General Liability
General property liability should also be included with this type of policy. Even though no one is living in the structure, accidents can still happen on the property and you could be held liable. For example, if a prospective tenant visits the property and gets hurt while there, you would be protected as the property owner with the appropriate insurance coverage
Obtain a Seamless Vacant Home Insurance Policy That Works for Your Situation
If you are a property owner who rents your property, you will need a policy that can transition from covering just the vacant dwelling to one that covers a full-on rental property. The best vacant home insurance policies provide you with an insurance product that offers a seamless transition with landlord flexibility, so you get the right amount of coverage no matter what.
Contact Us About Vacant Home Insurance in Milwaukie, OR
At Jeff Solem Insurance Agency, we work with all kinds of property owners with a range of unique property insurance needs, including vacant property insurance.
If you want expert assistance with finding the right vacant home insurance policy, click here to get a free quote from some of the nation's leading providers today!
---
Need an insurance quote? Get in touch!
Access quotes from Oregon's most trusted insurance carriers. It's comparison shopping at the click of a mouse.