Pet Insurance Offerings
Pets are like family members. Make sure they have coverage in case they need medical care!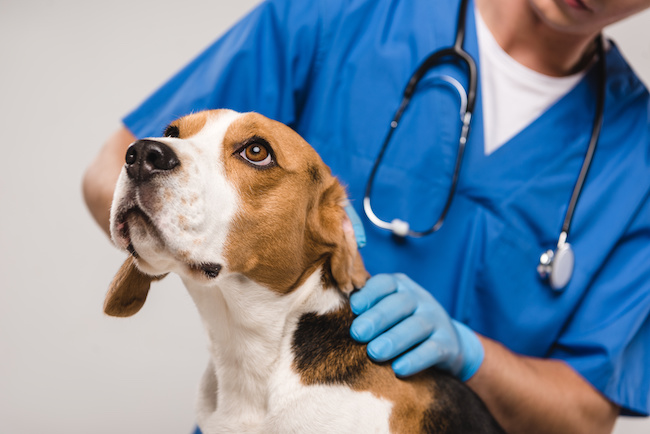 Safeco introduces customers to affordable pet insurance plans through the Hartville Pet Insurance (HPI) program, which offers emergency services and several variants of preventative care benefits at low cost.
Hartville Pet Insurance is one of the largest and oldest pet insurance providers in the US. Ever since they opened their doors in 1997, HPI has been trusted to cover costs for the medical care of pets across the nation.
Making use of this type of insurance is easy. After you have purchased a policy, simply take your pet into your preferred veterinarian clinic for their covered treatment. You'll be responsible for paying the bill to the veterinarian upfront, but following the visit you just need to submit a claim and the bill for reimbursement.
One element to keep in mind is that the premiums may increase as your pet gets older. You can rest easy, though, knowing that the insurance won't be cancelled or otherwise restricted simply due to the health or age of your pet. Another important thing to keep in mind is that HPI does not cover pre-existing conditions or costs related to pregnancy and breeding. You can view the full list of exclusions at: www.HartVillePetInsurance.com/Terms.
Policies under the Hartville Pet Insurance program cover a variety of expenses:
Accident/Injury: This coverage will help cover injuries and accident-related emergencies, such as torn ligaments, bite wounds, bone fractures, and toxic ingestions.
Illness: With this coverage, you will be reimbursed for the cost of both major and minor illnesses, such as cancer, allergies, digestive problems, and many others.
Hereditary and Congenital problems: This coverage helps cover the cost of inherited conditions and birth defect symptoms that may not show until much later in your pet's life. Some examples of these problems include eye disorders, hip dysplasia, and heart disease.
Behavioral Issues: This coverage can help cover costs of pet visits regarding your pet's behavioral problems, like excessive licking or the destruction of your home.
Optional preventative care add-ons include benefits like vaccinations, annual physical check-ups, and flea prevention. Your preventative add-on, if purchased, would be effective upon the plan's start date.
Ready to get pet insurance for your animal family members? Fill out the page below and someone from our office will reach out to you! Have questions? Give us a call at 503-433-2850 for more information!
---
Need an insurance quote? Get in touch!
Access quotes from Oregon's most trusted insurance carriers. It's comparison shopping at the click of a mouse.