Church Insurance
A church is not a typical place of business and its insurance needs are quite unique.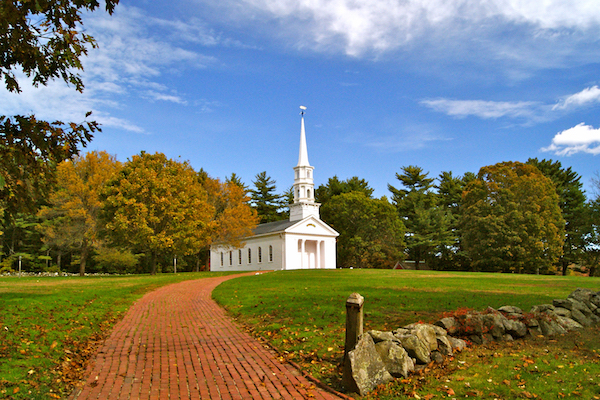 A house of worship may be a safe haven for many within the community, but unexpected events can happen just the same. It's important that you keep your church protected with the best insurance policy.
Instances of property liability due to an injury and damages caused by a fire, the weather, or vandalism can be costly for churches, mosques, synagogues, or other religious operations. Just one incident can be so costly that it inhibits your ability to stay open to serve the community that needs you so much.
At Jeff Solem Insurance Agency, we work in collaboration with several well-known companies to help you get the church insurance you need. Click here to get a free quote today!
What is typically covered in a church insurance policy?
We frequently source policies for churches through several different insurance companies, including some of the best in the industry. Here is a look at what most policies cover.
Property Coverage
Church, synagogue, and mosque structures can and do sustain damage during natural events, accidents, fires, and other scenarios. Whether it is wind damage, an act of vandalism, or something else, property coverage insurance will help you get your religious structure repaired so you can get back to normal operations as quickly as possible.
General Liability Coverage
If an injury happens to someone on the church's property, you can be held liable as the owner of the property. Lawsuits after these injuries are common, and the costs can be so massive that a church may struggle to stay afloat. General liability coverage steps in and covers the majority of these costs when a liability-related accident takes place.
Business Income Coverage
If something drastic happens at your religious organization, it can mean a total loss of income. Even though church income is a lot different than that of a standard business, the loss of this funding can be detrimental to your ability to stay open just the same. Business income coverage can help during times of financial crisis due to a major event. For example, if your building is partially destroyed by a fire, this coverage would help carry you through while repairs are taking place.
Contact Us About Church Insurance in Milwaukie, OR
We insure over 200 churches in 5 different states. With our industry insight into building comprehensive insurance plans for churches, we are confident that we can help you get the coverage you need.
Click here for a free quote through Jeff Solem Insurance Agency. We'll help you compare quotes and coverage limits to ensure you get the most for your investment.
---
Need an insurance quote? Get in touch!
Access quotes from Oregon's most trusted insurance carriers. It's comparison shopping at the click of a mouse.